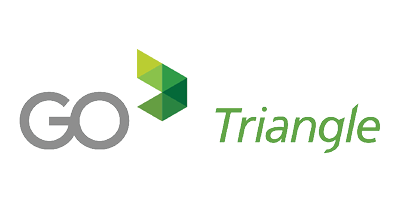 HOFFMAN & ASSOCIATES AND GOTRIANGLE BEGIN CONSTRUCTION AT RUS BUS SITE IN DOWNTOWN RALEIGH TO MAKE WAY FOR NEW TRANSPORTATION HUB
The Transit-Oriented Development Will Bring 500,000 Square Feet of Residential and Retail Space with Unparalleled Transportation Access
RALEIGH, NC (April 25, 2022) – Today, development partners Hoffman & Associates, a leader in mixed-use and residential development in the Mid-Atlantic and Southeast regions, and GoTriangle, the Research Triangle's regional transit authority, announced the beginning of construction for the Raleigh Union Station Bus Facility, a multimodal transit hub in the Warehouse District of downtown Raleigh. Construction will start with site preparation including preserving a portion of the existing West Street warehouse facade which will be incorporated into the new development.
The future 500,000-square-foot, mixed-use development will be nestled between West Street and Raleigh Union Station in the Warehouse District, a popular and growing neighborhood with abundant arts and cultural offerings, nightlife and shopping. The project will weave together a new bus facility with residential, hospitality and retail spaces in one central and vibrant hub. Slated for completion in mid-2025, RUS Bus – through its proximity to the existing Raleigh Union Station – will provide the community with unparalleled access and connectivity to major transportation routes and networks both locally and regionally. The transportation facility will include off-street transit space for local and regional buses as well as pedestrian and bicycle enhancements alongside a new pedestrian bridge connecting RUS Bus to Raleigh Union Station and infrastructure to support a future Bus Rapid Transit station.
"We are honored to have the opportunity to work alongside GoTriangle and continue to shape the landscape of downtown Raleigh while enhancing the area's connectivity," said John Florian, Hoffman & Associates' Executive Vice President for the Southern regional office. "RUS Bus will serve as a crucial piece in downtown Raleigh's transportation and connectivity goals alongside a thoughtfully integrated mixed-use development and community space. As Raleigh continues to see expansive growth, RUS Bus will deliver expanded services and value to the greater community."
"We are excited to start construction on this transformational project," said Charles E. Lattuca, GoTriangle's President and CEO. "This unique bus transfer facility linked with Raleigh Union Station will provide critical transit connections for people across the region to get where they need to go. This project is the culmination of collaboration with federal, state, local and private partners to improve transit connectivity, and we thank them for their support."
GoTriangle acquired the RUS Bus site – the former Dillon Supply property – in 2005 with support from a Federal Transit Administration (FTA) grant. The public component of the project, including the off-street transit facility, is funded in part by a $20-million United States Department of Transportation (BUILD) grant as well as state and county matching funds.
"As the population of Wake County grows at a rapid clip, GoTriangle and its partners are working to advance transit options, promote housing affordability and foster economic growth," said Wake County Commissioner and GoTriangle Board Chair Sig Hutchinson. "This public-private project tackles all three fronts. In 2025, commuters arriving at the RUS Bus Facility and Raleigh Union Station by train, bus, bike or on foot will find easy access to travel on to their destinations."
At full build-out, RUS Bus will be home to 500,000 square feet of mixed-use space on West Street, with plans for 18,000 square-feet of retail space, 400-plus multi-family apartments and 200 hotel rooms. With 10 percent affordable residences for households at 80 percent Media Family Income across two high-rise buildings, RUS Bus will significantly increase housing options in the area. In the only high-rise residential buildings in the Warehouse District, residents will enjoy unparalleled connectivity and expansive views of Downtown Raleigh.
"RUS Bus – linked to Raleigh Union Station – will help us take a giant leap toward our vision of a regional transit network that connects people to opportunities and a choice of travel options," Raleigh Mayor Mary-Ann Baldwin said. "Whenever we can build walkable, mixed-use communities connected to transit, everyone wins."
Today's announcement marks the start of Hoffman & Associates' and GoTriangle's innovative project. The groundbreaking is slated for spring 2023. The transit facility is slated to open in mid-2025 with the commercial development delivering in early 2026.
For more information about RUS Bus and Hoffman & Associates, please visit rusbusnc.com/.
Media Contact:
Sofia Royce
Associate Vice President, PR, Real Estate
352.328.1489 | sofia@thebrandguild.com
Scott Thomas
Executive Vice President
919.485.7413 | sthomas@gotriangle.org
ABOUT HOFFMAN & ASSOCIATES
Hoffman & Associates is a leader in both residential and mixed-use development in multiple markets across the Mid-Atlantic and Southeast regions. Since its founding in 1993, Hoffman & Associates has developed over 75 mixed-use, residential, office and retail projects with an unwavering commitment to sustainable and innovative development that puts community first. Hoffman & Associates is an industry leader in creating inclusive urban communities that bring people together and enhance the way we socialize, work and live together. The company has large-scale developments throughout the Washington, D.C. metropolitan area, Raleigh, North Carolina, and Falls Church, Virginia, with a portfolio totaling $6 billion. Hoffman & Associates is also the managing member of Hoffman-Madison Waterfront, a joint venture with Madison Marquette, which is developing The Wharf, a $3.6 billion, 3.3-million square-foot neighborhood along Washington, D.C.'s waterfront. Other developments include Seaboard Station, West Falls, Waterfront Station II, Parcel B at Audi Field, 4600 Fairfax Drive, RUS Bus, Amaris, The Banks, The Bower, 525 Water, VIO, The Channel and Incanto. Hoffman & Associates has offices in Washington, D.C. and Raleigh, North Carolina. For more information, please visit: www.hoffman-dev.com.
ABOUT GOTRIANGLE
Established by the North Carolina General Assembly as the Research Triangle Regional Public Transportation Authority in 1989 to serve Durham, Orange and Wake counties, GoTriangle works to connect the region. We embrace our role as the regional transportation agency by leading the effort for bus and rail improvements. Our Strategic Plan continues to guide the agency to improve mobility in the region, assure high-quality customer service and encourage sound growth patterns. GoTriangle is governed by a 13-member board of trustees, which by law is authorized to make decisions and enact policy for the agency. The region's principal municipalities and counties appoint 10 voting members to staggered four-year terms. The North Carolina Secretary of Transportation appoints three exofficio nonvoting members. As the tax district administrator for Durham, Wake and Orange counties, GoTriangle oversees the administration of funds in the county transit plans and works with county partners to implement the region's transit priorities. For more information visit https://gotriangle.org and https://gotriangle.org/sites/default/files/publications/annual_report_web.pdf.